New Patients: Download and fill out your intake forms prior to your first visit
We are here to help you! In Washington State getting access to physical therapy services and working with your medical insurance can pose real challenges. Although our state law says you do not need a written order/prescription/referral to have physical therapy, your medical insurance may require it. We are here to help and will try to make it as simple as possible.
To Utilize your Insurance for Physical Therapy Services:
We suggest you contact your medical insurance company. The customer service phone number can be found on the back of your insurance card.
One of the most difficult questions is – do I need a prescription, referral, written order, or prior authorization for physical therapy to be deemed medically necessary and therefore be covered by my insurance? It has become a game of symantics. Each of these terms will mean something different to whomever you talk to. Generally, ask your customer service if you need any of the above from your PCP (primary care physician), surgeon, etc. That should cover all the bases regarding this particular issue.
Self Referral and Self Payment:
If you choose not to use your medical insurance you can self refer and see a physical therapist and pay at the time of visit. Please call our office to make arrangements.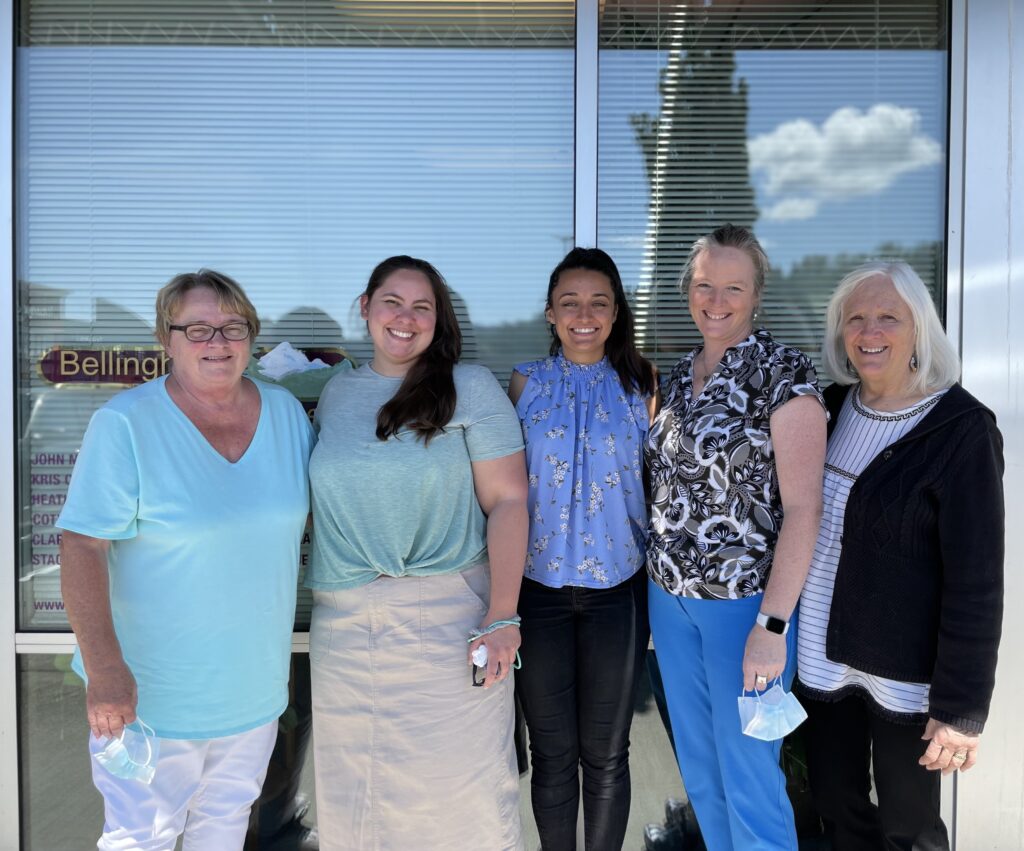 Our front office staff keeps the clinic running smoothy!
We accept most medical insurances. Some of the major insurance companies Bellingham Physical Therapy accepts are: 
It is always important to check with your insurance company to verify your physical therapy benefits. We will gladly bill your insurance company for any charges you incur. For questions about your specific insurance coverage, please contact us or your insurance company directly.
Co-payments are due at time of service if applicable. If you have valid insurance, we will bill any remaining balance to you after your insurance company has processed your claims. For additional information about your bill, please call our office at (360) 647-0444 between 7:30 a.m. and 3:30 p.m., Monday through Friday.  
For your first visit at Bellingham Physical Therapy, we have compiled a list of a few things you will want to bring with you.
You will need to come in 20 minutes prior to your scheduled appointment so the front office staff can organize your paperwork and copy your insurance cards. If you prefer, you may download these forms from the "Patient Forms" section and bring them with you.
If your insurance company requires a prescription, referral, written order, and/or prior authorization, please bring this with you.
Your insurance card or L&I claim number
Any co-pay if applicable
Your first appointment may run 45-60 minutes. Follow up appointments are generally scheduled for 45 minutes. The number of follow up visits will depend on the nature of your condition, severity and complexity. We do require a 24 hour notice if you are unable to make your appointment. This will allow other patients to be seen.
Thank you for allowing us to assist you in reaching your ultimate goals that maximize your abilities to function and thus improve your quality of life.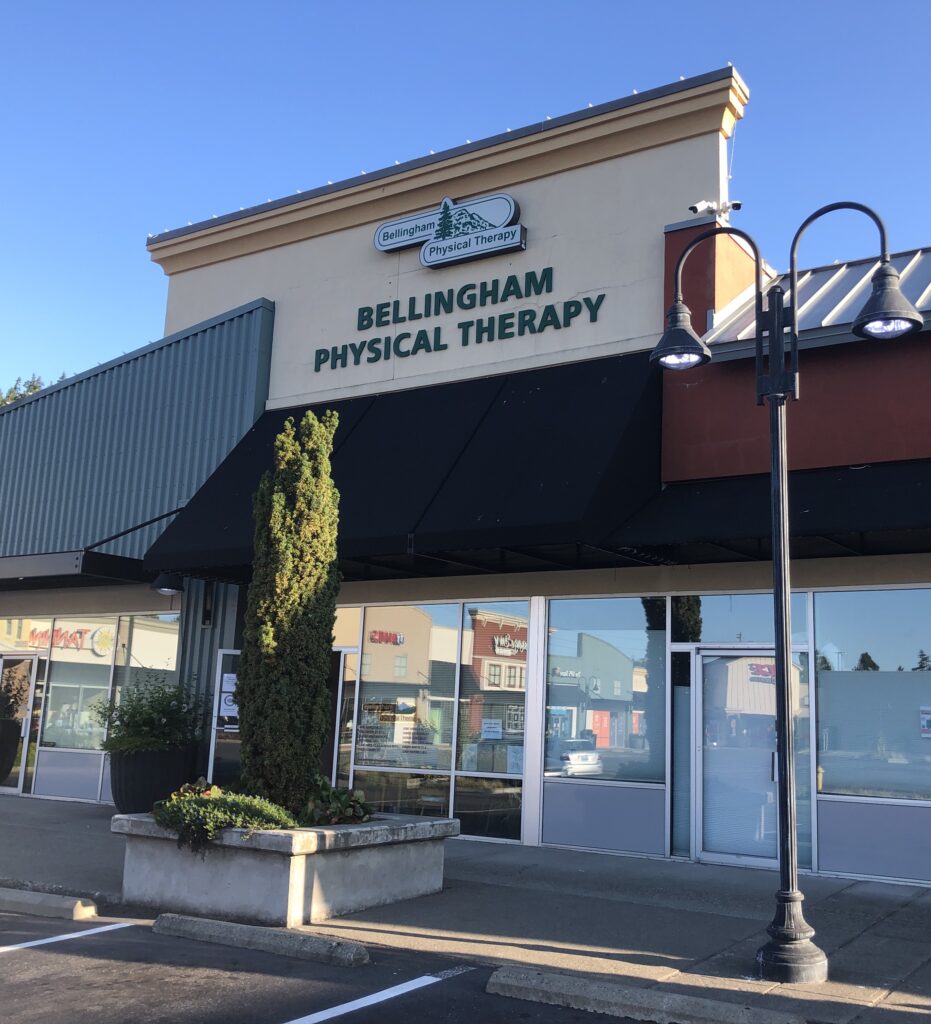 Frequently Asked Questions
Here are answers to some of the frequently asked questions we receive from patients who are interested in learning more about physical therapy and our approach to healing. If you have any additional questions, we'd be happy to answer them for you, just give us a call.
If you still have a question that is not listed above, please contact us at (360) 647-0444.  
Bellingham Physical Therapy is an active member of the larger health care community, and we recognize the value of a team approach for achieving maximal functional gains. We work closely with complementary therapies, aiming to improve dialogue between practitioners; and by so doing, achieve a whole body system approach.