Bellingham Physical Therapy
Serving Bellingham since 1981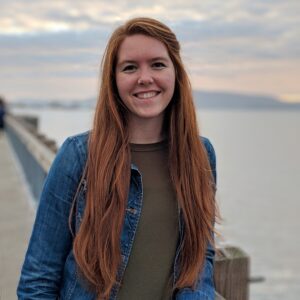 Bellingham Physical Therapy now offering personal training!
---
---
Starting January 2023 Bellingham Physical Therapy will be offering personal training to interested clients. Our personal training program will be run by Jessica Wilcox, NASM-CPT and will be available to anyone who has a fitness goal they wish to work towards. Our mission for personal training will be to provide services that promote health and wellness in a holistic manner that emphasizes wellness of body and mind. Our aim is to educate our clients on the benefits of making healthy choices, and to guide them on how to incorporate healthy living into their lifestyle. By incorporating movement, nutrition, and general wellness practices we will tailor programming to meet the unique needs of each individual in our care. We believe that healthy living should be enjoyable and lead to a fulfilling life, and we believe everyone deserves to feel good and enjoy life. 
If you are interested in signing up for personal training, follow this link to book your appointment today, or call our office to schedule over the phone. Book today as space will be limited!
Serving Bellingham

Strengthening Community
Front Office Hours
Mon – Thur 7:15 am – 5:30 pm
Fri 7:15 am – 5:00 pm
306 36th Street, Bellingham
360-647-0444
Bellingham Physical Therapy is a private practice orthopedic clinic, providing comprehensive out-patient physical therapy services. We are locally owned and operated, proudly serving the greater Bellingham community since 1981.
We believe in providing patients with a professional, comprehensive physical therapy experience:
We provide one on one sessions with your clinician in either a private treatment room, gym area or via telehealth, depending on your needs.
New patients receive one hour evaluations with a physical therapist.
Follow up visits are 45 minutes with either a physical therapist or physical therapist assistant.
Our physical therapists and physical therapist assistants work together as a team to assure a comprehensive treatment approach for each patient.
We focus on treatments that support speedy, long-lasting recoveries
Our mission is to provide excellent and compassionate physical therapy services to community members who want to live the most active lives they can achieve.
We look forward to assisting you in achieving optimal health and function.
We pride ourselves on being a hands-on clinic, with highly skilled and specialized manual therapists who are experts in human movement.
Our hands are the primary tool to assess and treat disorders in the fascia, muscles, ligaments, tendons, joint segments and the nervous system. We routinely treat people struggling with a variety of orthopedic and some neurologic conditions with immediate, long-term, positive results. We provide relief for a multitude of conditions and diseases through restoration of movement and empowerment of our patients.
Our specialties at Bellingham Physical Therapy include: 
Neck and back pain
Shoulder pain
Arm, Elbow, Wrist and Hand Injuries
TMJ/TMD and headaches
MVA and Whiplash
Knee, Ankle, and Foot Pain
Hip and pelvic girdle pain
Arthritis
Pre and post-surgical rehabilitation
Sports related injuries
Work related injuries
Post-cancer
Muscle Spasms
Carpal Tunnel Syndrome
Persistent pain
Balance and Fall Prevention
Bike Fittings

Gait Analysis

Fibromyalgia

Osteoporosis

Visceral Mobilization
Follow us on Facebook and Instagram to stay up to date on the latest clinic news, stay inspired with your healing, and help motivate you to reach your physical goals.  
My therapist at Bellingham Physical Therapy helped relieve my immediate pain and gave me an exercise routine to help correct the source of the problem and prevent further injury. The PT's and staff at Bellingham Physical Therapy are not only professional, they have become my friends.
– Barb W. 
You listen to the patient. You ask questions of the patient about the application to be sure progress is successful and not painful. You care about your patient which is so encouraging and kind. It means so much. Thank you to everyone!
Thank you so much for the help with my sprained foot. I found the staff at Bellingham Physical Therapy to be very knowledgeable, caring, and efficient. Your therapy made a vast difference in my ability to walk normally and without pain. Thank you all again for the wonderful service you offer this community.
– Carol N.